WP Help Popup plugin provide you quick help within your website. Its having quite rich features like- Whats App chat Integration and show recent posts into help box. There is search box into popup for search sepecific posts. You could display help box into specific pages/post types or across website.
WhatsApp Chatting
Instant messaging app with text, voice, and video features. Supports group chats, media sharing, and end-to-end encryption. Available on mobile and desktop platforms.
Live Chat
Real-time communication tool for instant support and interaction. Enables text-based conversations, file sharing, and customizable features. Enhances customer engagement and fosters quick resolutions.
Feedback Submit
Quickly submit feedback to provide valuable insights. Streamlined process for sharing opinions, suggestions, and criticisms. Enhances product or service improvement and customer satisfaction.
Popular Articles
"10 Tips for a Healthy Lifestyle: Simple habits to improve your physical and mental well-being." "Mastering the Art of Networking: Strategies to build valuable connections and expand professional opportunities."
Drop Message
"Spread kindness everywhere you go; it has the power to brighten someone's day and create a ripple effect of positivity." "Spread kindness everywhere you go; it has the power to brighten someone's day and create a ripple effect of positivity."
Search Across Website
Search across websites to access a wealth of information, uncover diverse perspectives, and expand your knowledge on various topics, all from the convenience of your digital device.
WhatsApp is a popular messaging app that allows users to chat, make voice and video calls, share files, and connect with friends and family worldwide. With its user-friendly interface and end-to-end encryption, WhatsApp ensures privacy and security during conversations. Whether it's sending a quick message, organizing group chats, or sharing multimedia content, WhatsApp offers a seamless communication experience. Features like voice notes, emojis, and stickers enhance conversations, making them more engaging and expressive. Additionally, WhatsApp supports business accounts, enabling companies to interact with customers and provide efficient customer service. Stay connected and stay in touch with WhatsApp's convenient and versatile chatting platform.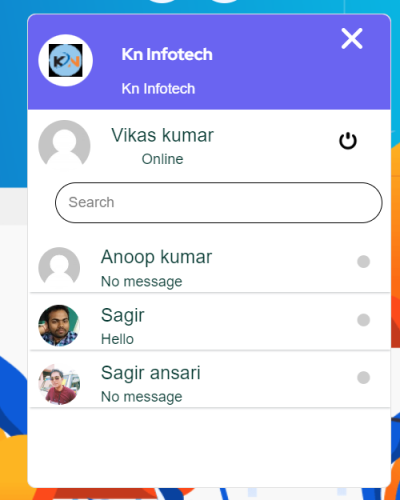 Live chat is a real-time communication tool that allows individuals or businesses to engage with website visitors or customers instantly. Through a chat widget, users can ask questions, seek assistance, or provide support, receiving prompt responses from a live chat agent. This interactive platform facilitates efficient problem-solving, enhances customer experience, and boosts customer satisfaction. Live chat offers convenience, as it eliminates the need for phone calls or emails, enabling quick and seamless communication. With features like chat transcripts and chatbot integration, businesses can streamline processes and provide personalized assistance. Live chat is a valuable tool for fostering engagement and building strong customer relationships in today's digital world.
A feedback submission tool allows users to provide their opinions, suggestions, or reviews on a product, service, or experience. With a user-friendly interface, individuals can easily share their feedback, rating, or comments, helping businesses gather valuable insights to improve their offerings. These tools often offer customizable forms, anonymous submission options, and multimedia support to capture comprehensive feedback. By providing an avenue for feedback submission, businesses can demonstrate their commitment to customer satisfaction, gain actionable data for decision-making, and enhance their overall performance. Feedback submission tools promote open communication and enable continuous improvement in a variety of industries.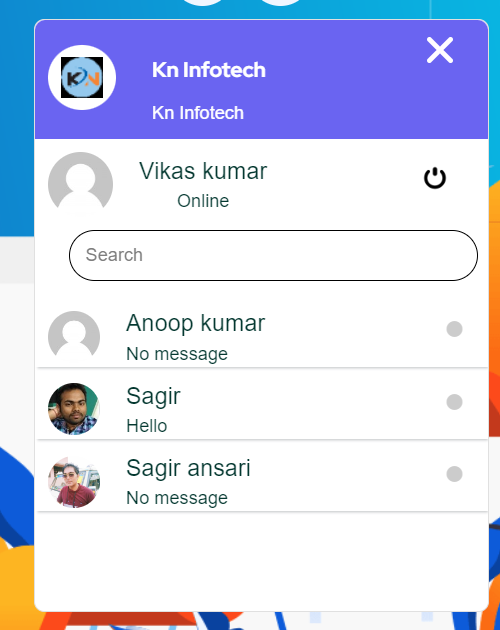 Popular articles cover a wide range of topics that captivate readers' interests and provide valuable insights. These articles are well-researched, informative, and engaging, catering to a diverse audience. From health and wellness to technology, finance, travel, and lifestyle, popular articles offer a wealth of knowledge on trending subjects. They often incorporate expert opinions, data-driven analysis, and practical tips, providing readers with actionable information. Whether it's staying updated on the latest fashion trends, understanding the benefits of mindfulness, or exploring the future of renewable energy, popular articles serve as a go-to source for expanding knowledge and staying informed in an ever-evolving world.
Drop message is a communication tool that allows users to send short, concise messages to individuals or groups. With its simplicity and ease of use, drop message provides a quick and convenient way to convey thoughts, share updates, or send reminders. Users can compose and send messages within seconds, enabling efficient and effective communication. This tool is particularly useful when time is of the essence or when a brief and direct message is sufficient. Whether it's a friendly hello, a quick note, or a time-sensitive announcement, drop message facilitates instant and straightforward communication, making it a valuable tool in today's fast-paced world.
Searching across websites allows users to explore a vast array of information from different sources. By using search engines or specialized search tools, individuals can access a wide range of websites to find specific content, research topics of interest, or gather information on various subjects. This approach enables users to gain diverse perspectives, compare sources, and gather comprehensive data from reputable websites. Whether it's for academic purposes, professional research, or personal curiosity, searching across websites provides a convenient and efficient way to access a wealth of knowledge and expand one's understanding on a particular topic. It empowers individuals to explore the internet's vast resources and make informed decisions based on reliable information.
Need a little more customization? Lets Connect
Absolutely! I'm ready to help you with your customization needs. Let's connect and discuss the specific requirements you have in mind. Feel free to share any relevant details, and we can work together to create a tailored solution. Looking forward to connecting with you soon!